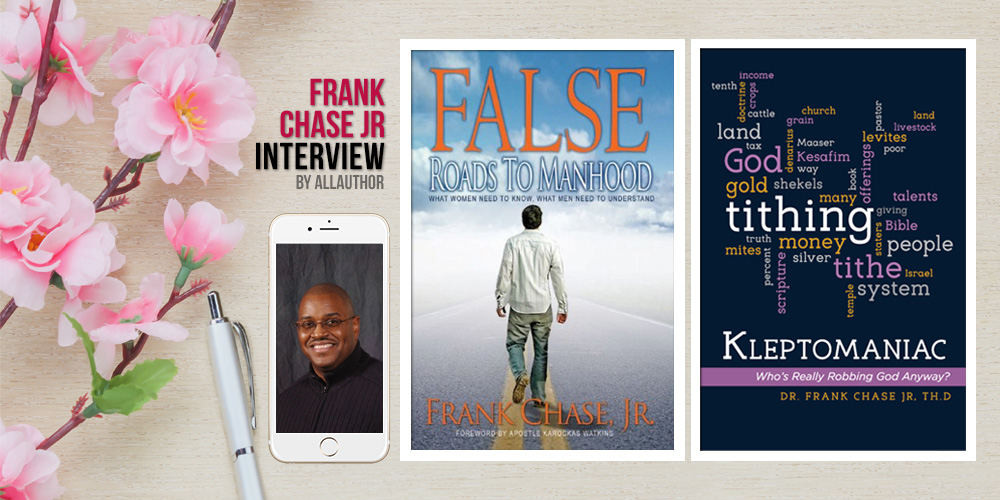 Author and former military man Frank Chase Jr. grew in Baltimore, MD. He got interested in writing from watching movies and listening to a radio show called mystery theatre, but it was only in his thirties after a divorce that his desire to write escalated. His debut book "False Roads to Manhood: What Women Need to Know: What Men Need to Understand" took him seven years of research and writing. If he weren't a writer, Frank would be a stage actor as it has been his passion since high school.Being a writer has taught him that everyone will not agree with you or what you may write, but it leaves a record and a legacy that can help future generations long after you have passed on. He is currently writing a scripture-centered book and also plans on writing a fiction novel soon. Read full interview…
Take Kleptomaniac: Who's Really Robbing God Anyway on a email book blog tour. Get a copy of the Blog Tour below and help me celebrate the one year anniversary of Kleptomaniac: Who's Really Robbing God Anyway by sending my book on an email Book Blog Tour with your email network of friends or however your choose. Go to the link below and get the book blog document and share with your email network of friends.
Frank Chase–Kleptomananiac Book Blog Tour Small pdf
Look Me up on Google and see all everything I've done for my books.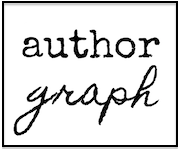 Check out new video book trailer for Kleptomaniac Who Really Robbing God Anyway?
For those of you who have been reading my posts. I was answering questions about amazing tithing untruths. Well, rather than bore you with all the written text, I decided to make a youtube video to finish out the series of questions. The video is titled, Tithing Study Part 40 Amazing Untruths About Tithing anwers the rest of the pamplet questions. I think the pamphet called Amazing Fact was a good lesson for me to learn how to rebutt and refure incorrect tithing questions. So when some pastor calls you out on church front street and says, "to steal from Jesus grieves Him much, your answer should be; where is the chapter and verse in the Bible to back up that statement. Really, do you think the Messiah is really crying becasue you did not pay Him some money! C'mon people don't fall so easily to emotional manipulation. Search the scriptures on this word tithe and I know you will walk away amazed and perhaps angry that you allowed yourself to be so esaily convinced that the Bible really commanded that your should pay ten percent of your income until the day you breathe your last breath. I can tell you that has never been what the Scriptures teach and your best bet is to take the word and do an independent study on tithing. Plus, I'm glad to announce that Kleptomaniac: Who's Really Robbing God Anyway? got its first book review from Reader's Favorite.
Make sure you check out tithng blog study part 37 and 41 and this video so you can get all the responses that I gave disputing the amazing truths pamphlet about tithing. Most of you don't know that after I compiled my initial tithing power point study, I started working on a power point study on New Testament giving. However, after completed 48 slides, I decided to dive head long into writing my current book. Check out my author interview on Reading and Writing Addiction.
Now, for those who are interested in the book here are the places you can purchase the book.
From my website sighned at: https://www.fcpublishing.com/about_kleptomaniac
From the publisher Book Baby at https://store.bookbaby.com/book/Kleptomaniac
From iBookstore at: https://itunes.apple.com/us/book/kleptomaniac/id1115970451?mt=11
If you would like to read chapter 1 in Kleptomaniac, go to Book Daily.
Of course, you can always get it from Amazon and Barnes and Noble
In my New Testament slides I did attempt to refute popular tithing statements as you can see below in two slides. I have to admit some pro-tithing arguments are hard to crack, but as long as you know that the foundation of the word tithe is land based, no one can slip money into the conversation without your first alerting them that they are following a Cathlolic doctrine and not the doctrine of the Bible.
When I was in Church for many years, I often heard the pastor say, Render unto Caesar the things which are Caesar's and to God the things that are God's. This verse was frequently read during tithes and offerings. To the unsuspecting beleiver, they automactically assumed that Jesus meant that if you pay Cassar's his taxes, you should pay God his tithes. It sounds good on the surface but when you dig a little deeper, it become clears that the converstaion is not about tithes, but could be about taxes or something else. Folks, if you study that verse in context it is not what many believers have thought. So in the next slide I debunk some common assumptions  about this verse.  You'll be surprised that when you really study your Bible, you'll find that many doctrines are simply traditions of men that have replaced the commandment of God. So study this slide and you determine what the Messiah really meant when he said, "Render, therefore unto Caesar, the things which Caesar's; and unto God the things that are God's." (Matthew 22:17-22).
Financial responsibility is suppose to be paramount in church so I gues I need to share some insight into how the Jewish people's thoughts on finances. What you find in this next slide leads me to believe that no pastor should use the Bible as his sole means of support, which means they should work full-time Jobs. Jewish Rabbis always taught against using the TORAH to teach for the purposes of making money or earning a salary. When you read this next slide, you must evaluate your motive for going into the ministry and make sure money is not a motivating factor. Remember ministry is a sacrifice and it involves a life not not having everthing the world offers. I know many mega ministres and churches exist but that is not a practice from the Bible. It is something men have created. Most of the New Testament congreagtions operatated from house to house. In this nex slide you will learn a littl more about what charitable giving is in the New Testament and what the tithe means in Hebrew and how Jews could never tithe today. Kleptomaniac: Who's Really Robbing God Anyway is an ebook from Amazon and in PDF, iPad and Kindle from Book Baby.
I do hope that all of my effort to explian tithing in these blogs help many people get a better understanding of a subject that's been hidden in plain sight for centuries. For some people, they will fall on their sword and proclaim tithing is required to the bitter end. Others who study the subject will come to know the truth and be set free to give from their heart and begin to teach others about what true biblical tithing really is according to the Bible and not according to the traditons of men.
Win a free ebook of Kleptomaniac:
Check out my tithing interview on Blog Talk Radio with Larry Love. Here is the link: http://www.blogtalkradio.com/thelarryloveshow/2016/07/26/author-of-kleptomaniac-who-is-really-robbing-god-dr-frank-chase-jr
SaveSave
In my book, Kleptomaniac: Who's Really Robbing God Anyway? you will find hundreds of reasons why you should stop tithing and embrace New Covenant Grace Giving that Paul taught in the letters written the assemblies in the New Testament. If you would like to read more about tithing, click on the links below to read book bubbles from Kleptomaniac: Who's Really Robbing God Anyway?
SaveSave
SaveSave